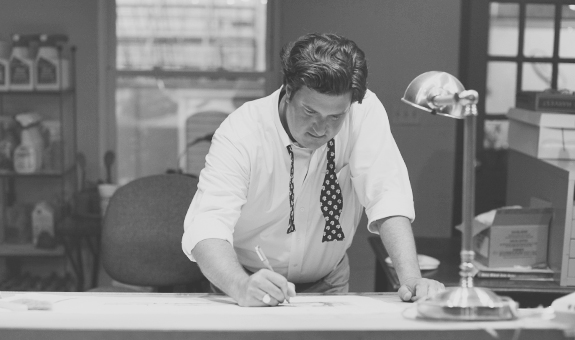 Owner and President, Horticulturist and Landscape Designer
Matthew Boone Gardiner is the fourth generation owner/ president of Boone Gardiner Garden Center.  Matthew studied Horticulture, Landscape Design and Business Management at the University of Kentucky, where he received a Bachelor of Science degree in Plant and Soil Science.
Matthew serves as a trustee on the board of The Olmsted Parks Conservancy as well as a board member of the KY Chapter of the US Green Building Council, and the KY Squash Racquets Association.  He served as a board member for The Green Convene and a trustee for River Fields.  He serves on the Horticulture Advisory Committees for Bernheim Arboretum and Research Forest and for Yew Dell Gardens., and is active in many other civic organizations including the Louisville Downtown Rotary.   He is a 2009 graduate of the Leadership Louisville Ignite Program, the 2010 Bingham Fellows Program and 2010 Leadership Oldham County Program.  He was recognized in 2009 as one of Business First's Forty Under 40. He is the Past-President of the Kentucky Horticulture Council and the Louisville Nursery Association, as well as the Past Vice-President of the Kentucky Nursery and Landscape Association.
Matthew is a well published garden writer and speaker as well as WAVE-TV's past garden expert.    A long time environmentalist, Matthew has introduced his Green Team division of Boone Gardiner, an initiative for the promotion, education and implementation of sustainable and organic landscape and gardening practices.
Matthew and his wife Hope have two wonderful children. Matthew's hobbies and interests include gardening, fly and sport fishing, squash, photography, painting, playing guitar and all things outdoors.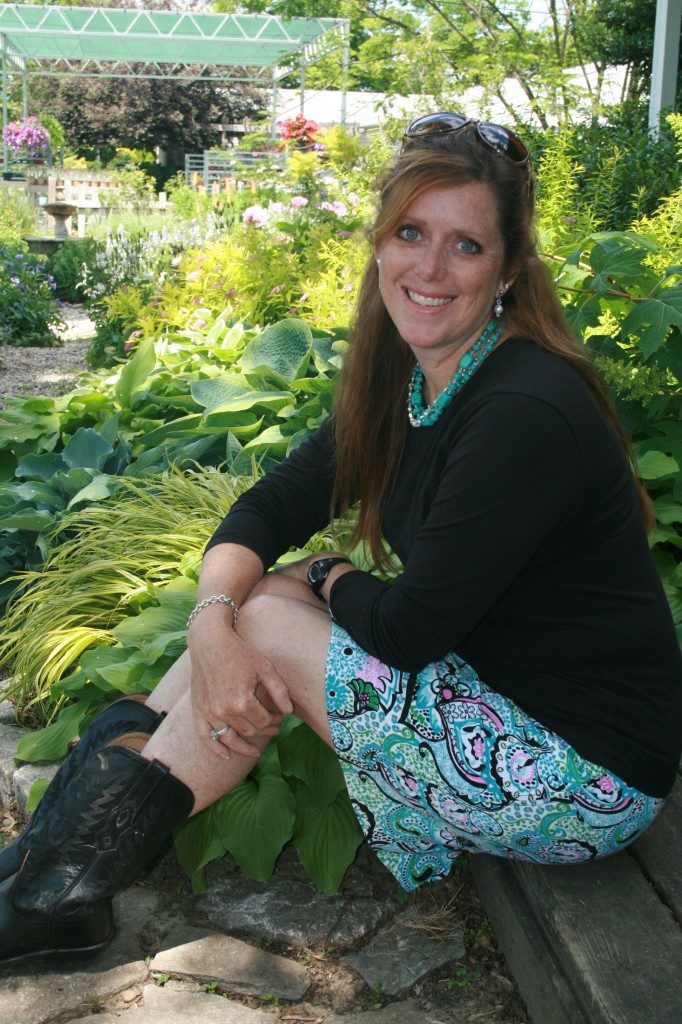 Vice President
C. Hope Crain Gardiner (Hope), Matthew's wife, is Vice-President of Boone Gardiner and oversees the Garden Center and Acorn Lane Farm and Petting Zoo.  Before Boone Gardiner,  Hope was with the Kentucky Department of Agriculture as the Marketing Specialist for the Greenhouse and Nursery Industry.  She developed and put together the Kentucky plant availability guide and helped Kentucky promote its diverse and large nursery industry.  Hope helped create the Kentucky Proud marketing campaign that the Department has implemented to raise awareness of Kentucky Agricultural Products. She also served as the state's Organic Farm Inspector, certifying organic farms across the state and worked with the USDA to create the national standard for organic certification.
She has worked in the nursery industry since attending Western Kentucky University receiving a Bachelor's of Science in Horticulture and Landscape Design.  While as school she spent a semester abroad and studied the gardens of Great Britain at Kings College in England.  Businesses where Hope received valuable green industry experience include Hillenmeyer Nursery, Landscaping and Garden Center, Raymond's Garden Center, and Springhouse Garden Center, all located in Lexington, Kentucky.
Hope currently serves on The Speed Art Museum's Board of Trustees and is the President for the pARTnership, the volunteer arm of the museum.  Hope is a past member of Junior League of Louisville, Farmington Historic Home Board of Regents, The Fillies, The Kentucky Nursery and Landscape Association Board of Directors and The Louisville Nursery Association Board of Directors.  While at the Department of Agriculture she served on the Kentucky Horticulture Council and was a founding Board member of the National Association of State Organic Programs.   She has taught classes at University of Louisville's Shelby Campus in horticulture and landscape design principals.  She is a past graduate of the Phillip Morris Agricultural Leadership Program and Leadership Oldham County.  She has also chaired the Historic Homes Foundation Derby Breakfast, Co-Chaired Junior League's Fundraising Gala and Chance School's Fundraiser and has served on the Speed Museum Ball Committee since 2010.

Spring has SPRUNG!!! Has Spring sprung?! I guess the loud "Sprongggg!" with sunny skies and 70 to 80 degree temperatures it certainly seems it has sprung. Along with warm April/ May like temps (I am writing this on February 22) birds are singing, animals are active...
read more
Boone Gardiner  | 1405 Fendley Rd, La Grange, KY 40031  |  502.243.3832