Welcome to Acorn Lane Farm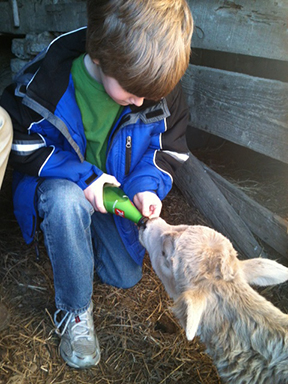 Boone Gardiner's newest venture is Acorn Lane Farm, where we offer a unique blend of ornamental horticulture along with small farm practices.  We are here to help you and your family connect with nature to learn not only where plants come from, but the food we eat and how important is to interact with the land.  We offer a CSA, or Community Supported Agriculture program where we grow and provide our clients with weekly shares of fresh grown vegetables, herbs and fruits.  We also have fresh farm eggs, USDA Pork Products, honey and other KY Proud Products available.

Spring has SPRUNG!!! Has Spring sprung?! I guess the loud "Sprongggg!" with sunny skies and 70 to 80 degree temperatures it certainly seems it has sprung. Along with warm April/ May like temps (I am writing this on February 22) birds are singing, animals are active...
read more
Boone Gardiner  | 1405 Fendley Rd, La Grange, KY 40031  |  502.243.3832